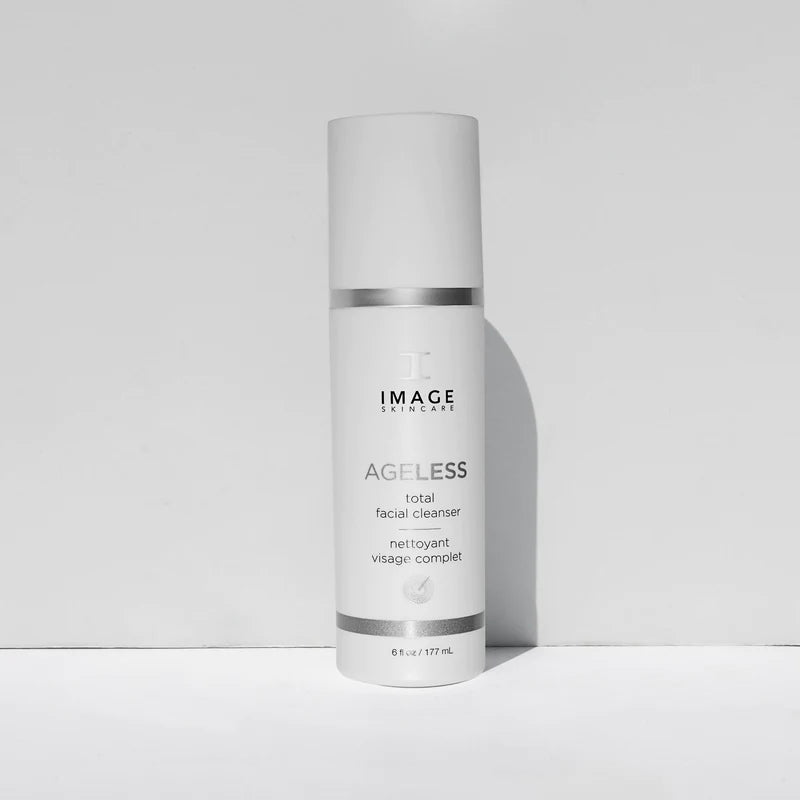 Image Ageless Total Facial Cleanser
Please select all options.
This revitalizing cleanser jumpstarts exfoliation and helps to reveal smooth, refined skin. As it removes makeup and impurities, the glycolic-based formula sweeps away dead skin buildup and helps to decongest clogged pores for the look of increased clarity and radiance. With an invigorating, cooling burst of menthol, it refreshes and wakes up dull, tired skin.